Change your BSNL Broadband Plan Online
A handy guide to change BSNL Broadband plan online instantly without having to visit the exchange office or stand in queues.
If you are a BSNL Broadband user and are planning to change your Broadband plan, I have a good news for you. You can change BSNL broadband plan online too, without having to visit their offices or wait in queues.
BSNL rolled out a project called UDAAN in 2010, which provides facilities to apply for new broadband or land-line connections just by sending an SMS or by making a phone call to the BSNL toll-free numbers.
The project also avails the facility to request changes to your existing Broadband or Landline plans, or to apply for other BSNL services available in your area including EVDO, FTTH, Wi-Max and more.
If you are sort of not liking the current plan you have with the company, this article guides you to upgrade or downgrade your plan instantly using the internet, with the help of BSNL's UDAAN project site.
Step-by-step procedure to Change BSNL Broadband plan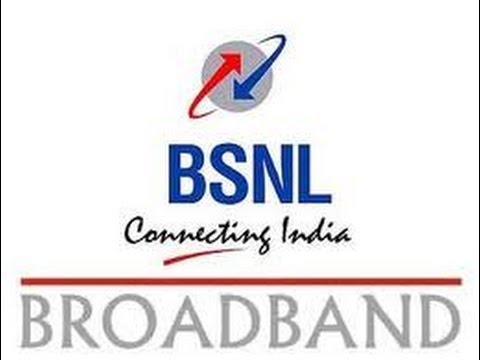 So no more rushing to the exchange office or manual service application submissions from now, you are a few steps away to get the task done online. And here you go:
Visit http://udaan.bsnl.co.in in your Web browser
Click the link "Register for New LandLine/BroadBand/FTTH/3G DATA CARD/NME …etc" in the Important links section.


Click the Highlighted link in 'Important links' section

A popup window will be opened carrying an application form. Start filling the required information – all the star marked fields are required. And make sure to change the Type of Service (Lead) option in the form to "PLAN CHANGE", which will load up the list of all existing Broadband plans in the "PLAN" section.


Fill this form to request the plan change

Now, choose the plan as per your choice and fill in the further details like your address, area, etc. and finally click the submit button at the bottom to register the request.
After submitting the form, you will be provided with a Lead ID which you may use to check your request status and future correspondence.


Note down this lead ID. It will help you to track your request later.
Check out the video demonstration of this tutorial.
Alternatively, you can also request the plan change by logging into your zone's BSNL portal in the Services section, but the above mentioned is the much easier way to do so.
After the submission of your request, you will be soon contacted by BSNL Broadband support for confirmation of the request, and then your new plan will be activated the very next day.
Hope this saved you time. If you submitted a change request just now, you must read how to check request status.