Change your BSNL Broadband Plan Online
A handy guide to change BSNL Broadband plan online instantly without having to visit the exchange office or stand in queues.
Planning to change your BSNL Broadband plan but don't have much time to do so? What if I tell you can change BSNL broadband plan online too. No more need to visit their offices, wait in queues, or call their impossible to connect customer care.
BSNL rolled out a project called UDAAN few years back in 2010. It was all about applying or upgrading broadband and landline services on the go. You could be able to apply or upgrade by sending SMS or making phone calls to the BSNL toll-free numbers.
Since then BSNL has made the opting-in and out of services for their customers better. Now, request changes to your existing plans right from your selfcare account dashboard.
You can also apply for other BSNL services in your area including EVDO, FTTH, Wi-Max etc. the same way.
The rest of this article guides you to apply for an upgrade or downgrade of your existing broadband plan. And that too instantly using the internet, with the help of BSNL's selfcare site.
Step-by-step procedure to Change BSNL Broadband plan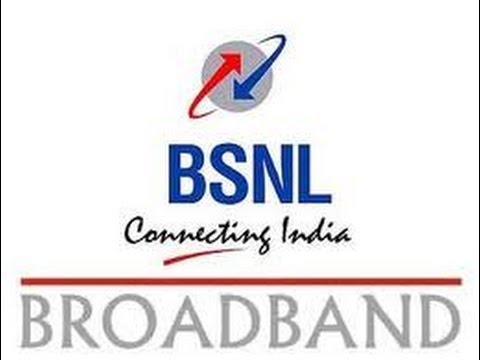 No more rushing to the exchange office, as you are a few steps away to get the task done online. And here you go:
Visit https://selfcare.bsnl.co.in and log in with your selfcare username and password.


After logging in, you land on on the "My Accounts" page. Select your account number in the "Billing Account Number" section.


On the next page, you see your billing profile accompanied with a big menu on the left-hand-side. Click "Modify Services" in that menu, and then select "Change of Tariff Plan".


On the next page, you can see the page responsible for tariff plan change. Make sure you read the change combinations provided by BSNL on this page. Next, you have to check the "I have read and understood the stated terms and conditions" checkbox, and then click "Next" button.


Now, you have to select your current phone number or service ID from the "Select Telephone no./Service ID" box, and then click "Next".


It will show you with your existing plans from which you have to choose the one that you want to change. In general, it shows only one plan if you are using an individual connection. Go ahead, select it, and press the next button.


Next, you'll have to select the new plan to replace the existing plan. You can select the one of your choice from the list as shown in the below screenshot. Click next button once you are done with the selection.


Finally, a confirmation page will appear with a Lead ID, which is nothing but a tracking ID of your plan change request. Save it for future reference.
Check out the video demonstration of this tutorial.
Now, you will soon be contacted by BSNL Broadband support for confirmation of the request. Your new plan will be activated the very next day.
Landline users can also request plan change by calling 1500 (toll-free Broadband helpline). But the selfcare portal method is much easier to do so.
Hope this saved you time. If you submitted a change request just now, you must read how to check request status.